5% Transaction Rate
US$ 500 Setup Fee + US$ 500 Annual Fee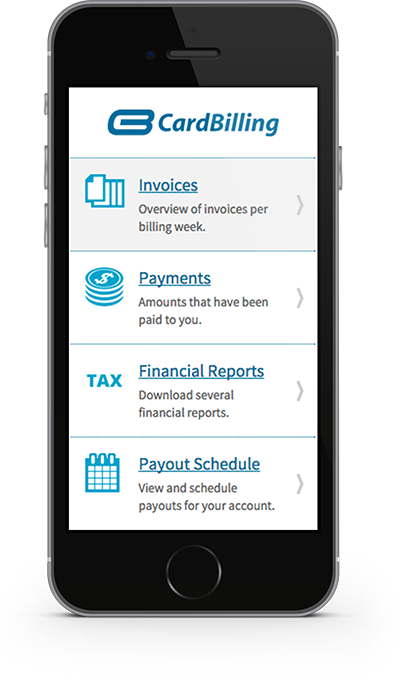 Transparent fees. Just 5% per transaction
CardBilling provides a simple solution to accept credit cards for your website with an all-inclusive Transaction Rate of just 5%. To start accepting credit cards you need to be registered with VISA and MasterCard. We help you with this easy process. CardBilling charges a one-time setup fee of US$ 500.00 and an annual registration fee of US$ 500.00.
With CardBilling you set up your services or subscriptions in your default currency. CardBilling collects the money from your customers and sends you a daily payment. CardBilling is powered by Verotel - Verotel is a regulated Electronic Money Institution with the Dutch Central Bank in the Netherlands and never missed a payment.
Connect your JOIN NOW button to CardBilling and save.
Daily Payouts
All CardBilling accounts come with a Bitsafe Business Account. Your funds are settled daily into this account. From this account merchants can send money worldwide using SEPA, wire transfer, US ACH or US Check. Bitsafe Business Accounts also allow direct transfers to Bitsafe Talent Accounts by manual payments, mass payments or Automated Talent Payments. More information can be found on the Platform Billing page.